Award Application


Hermann proudly presents Hermann's Railroad Award!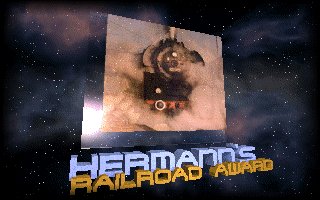 How can You get it ?!


The site must not contain text of an adult or illegal nature.
The site must be engaged with railroad.
The site must be so interresting that one would want to visit it again.
The site should not consist only of links.

I will collect the winners in a hall of fame !
You can applicate for the award here.




Hall of fame
Waldovia State Railways
Robert's Lionel Trains Layout
The Ol' Hook & Eye: A History of the Kishacoquillas Valley Railroad
SEH - Süddeutsches Eisenbahnmuseum Heilbronn e.V.
Märklin HO, Trödel und Cichliden